Gas Water Heaters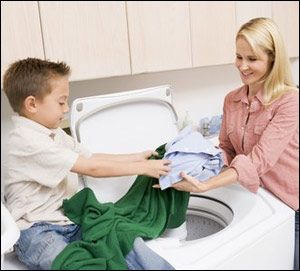 When we install gas water heaters in Greeley, CO, our customers know they can expect that with just minor maintenance, their hot water heater will provides years of trouble free operation.
Now, some homeowners prefer a tankless heater, and some like the old traditional tank version, but either way, you need to burn gas to heat the water, and you need to have the unit installed properly. And if you use a lot of hot water and like to have it ready when you are, the traditional water heater is probably the better choice.
An electric hot water heater needs only a plug wired to a 220-volt circuit; for your gas water heater you will, of course, need a gas line installed.
A cold water supply line brings in the cold water, and is controlled by a shutoff valve. This valve is closed to stop the water supply when the tank is having maintenance work done. Hot water emerges through a hot water line, and sends that water to all your appliances and fixtures when you need it.
Know A Little About Your Water Heater
We recommend installing a fiberglass insulation tank jacket on the outside of the tank to help reduce heat loss of the tankful of hot water.
It's always a good idea for the homeowner to know where both the water supply shutoff and the gas line shutoff are located. If you ever have problems with your water heater, you may need to turn everything off until one of our plumbers arrives to perform the repair.
And it's important to understand how your pilot light ignites, and what to do if it ever goes out. Ask us to demonstrate that when we install or repair your gas hot water heater.
When it comes to water heater installation, Greeley, CO knows we can be counted on for reliable service at affordable prices. Ready for a new gas hot water heater, or need a repair? Contact us.